Shiro Plum with Mint Spoon Preserves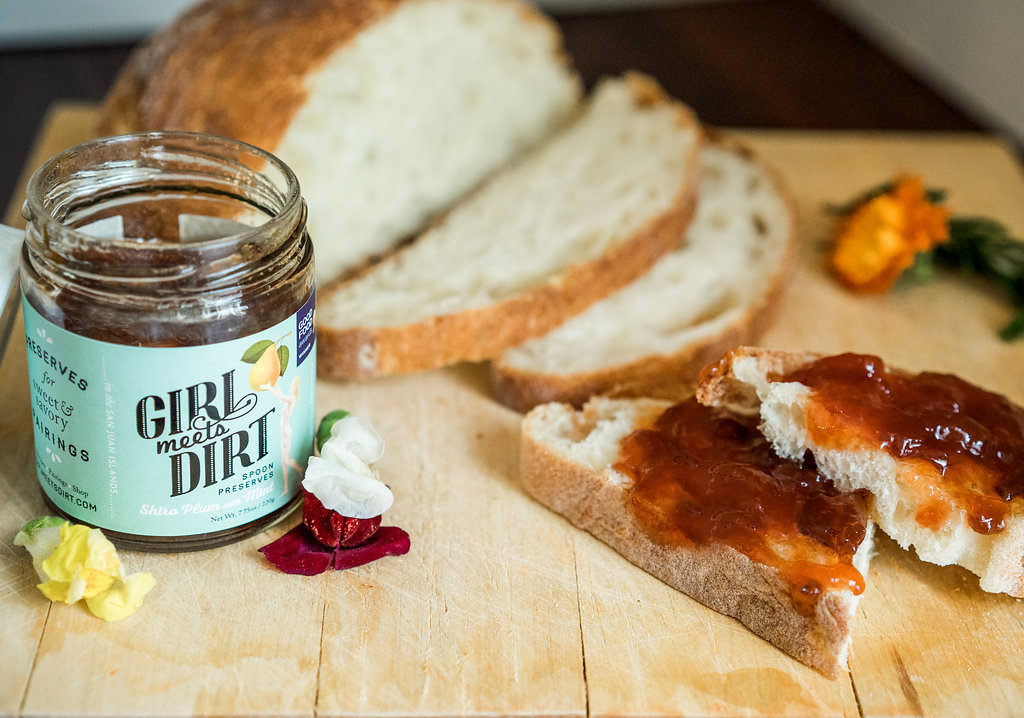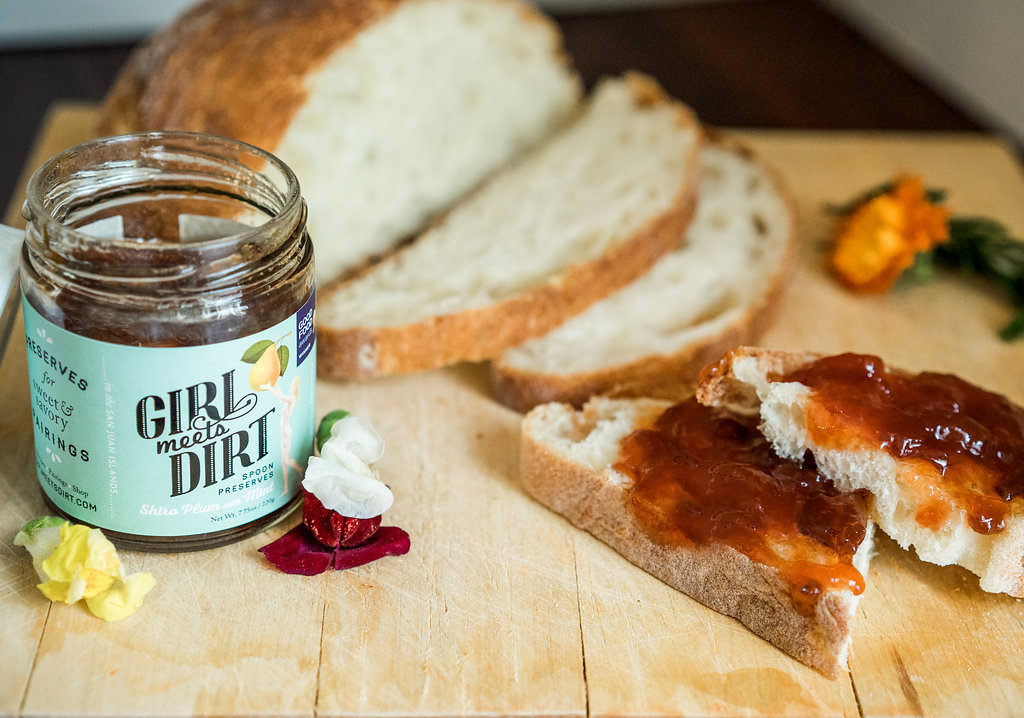 Shiro Plum with Mint Spoon Preserves
A 2016 Good Food Awards Winner and 2019 Good Food Awards Winner and one of our very first preserves, we can't wait for you to try this. We love the brightness of this Asian varietal (an original farmette tree)– and find it pairs fabulously with mint, freshly picked from our kitchen garden. This preserve vies for most versatile – awesome with toast, excellent with cheese, and perfect for anything you'd use a mint sauce on (pork, chicken, or lamb). For a simple appetizer, serve it alongside goat cheese, or gussy it up with a little prosciutto. Serve straight from the jar with pork or lamb chops. Go nuts: reduce wine, butter, shallots, add half a jar plus a pinch of salt and glaze a few duck breasts during the last five minutes of cooking.
ingredients: shiro plums, organic cane sugar, organic lemon juice, mint leaves.
7.75 ounces.
Handmade on Orcas Island
Our line of cutting and spoon preserves are tailor-made for sweet & savory pairing. A natural accompaniment to cheese, our preserves upgrade your cheese platter to sublime. They bring a sense of gravitas to any meal– an appreciation for tradition: for the bounty the land provides, and the simple human ingenuity that inspired us long ago, to preserve it.
Cutting preserves are 'membrillo' style highly concentrated fruit purees – perfect for cheese & charcuterie pairing. Known as 'fruit cheese' in Europe, this classic, slow cooked recipe was originally used to take advantage of fallen orchard fruit. Our recipe is softer than you'd find in Europe & spreadable– but holds it's shape perfectly on a cheese platter (or layered between two cookies). We don't add pectin to quicken 'set up' - we rely solely on the magic of fruit, sugar, time and evaporation to concentrate our preserves. This means you get a heck of a lot more fruit. Smooth and rich, these are also great flavor starters for glazes, vinaigrettes, sauces and fillings.
Spoon preserves, more like a traditional jam, have a softer set than our cutting preserves, but with lots of great texture. Super fruit forward, these are made using classic French techniques, including a long soak to draw out the most from the fruit's juices. They are equally at home on toast, dessert, cheese, or straight from the spoon (the way preserves were originally enjoyed - unadorned - all eyes on the fruit in the middle of a snowy winter).